So it all boils down to not letting reality bother your play of Axis and Allies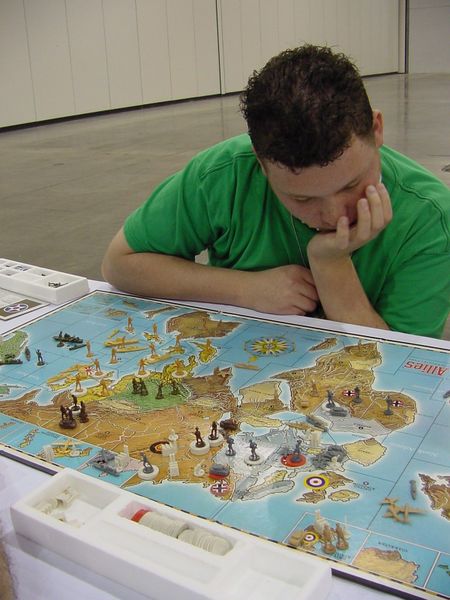 1) Let me point out the obvious, you can't take any major port without major fighting with no surprise, for starters the French had defences for their major base in the Mediterranean: https://books.google... Toulon&f=false
2) And an invasion of France is an small fire that will be ignored so he can concentrate in battles that are the further from Germany that one can get?
3) Kind of hard to do that unless the convoys go all the way to Sicily before turning North, and that worked just fine previously in 42, see Operation Pedestal for example.
4) well, it's good that we established that.
5) actually you mentioned paratroopers disrupting rail communications, so let's scratch that too. Helpfully, in real life, the Germans did occupy Vichy, let's see how difficult it was, from the Wiki: "By the evening of 10 November 1942, Axis forces had completed their preparations for Case Anton. The 1st Army advanced from the Atlantic coast, parallel to the Spanish border, while the 7th Army advanced from central France towards Vichy and Toulon, under the command of General Johannes Blaskowitz. The Italian 4th Army occupied the French Riviera and an Italian division landed on Corsica. By the evening of 11 November, German tanks had reached the Mediterranean coast."... "Vichy France limited its resistance to radio broadcasts objecting to the violation of the armistice of 1940" 
So we can be pretty sure the German tanks would get to the coast before the first allied troops start boarding the landing craft, given the need for 3) above
Given the need to have all available aircraft carriers at the same time to cover the invasion force from attack, it's going to be a bit difficult to conceal that a a major operation is going on. On the subject of aircraft carriers, the RN adds 2 more to the party, so tactical air support is going to be rather limited, interdiction a mere dream.
6) Had that happened, I'd suggest he put down the drink, but this is your fantasy, not mine, so feel free to provide the arguments to defend it yourself and don't hope the rest of the forum to do your homework.
7) So we have dropped all non sense re.the Balearics, apparently, now it comes down to Torch without Tunisia (better to allow the Germans to use it unimpeded...) or Husky in Southern France but without air cover because, what can go wrong?